Eddie's Auction is owned and run by Eddie, with over eight years' experience working with antiques and works of art in the Greater New York City area. Eddie also runs Eddie's Antiques, Gallery 216, 40 West 25th Street in Manhattan. Eddie has worked hard to keep current with all aspects of the constantly changing international market in art, antiques and works of art.

The items in Eddie's Auction are all vetted for quality from family collections, private collectors and high-end dealers. Eddie welcomes consignments from other such collectors and dealers and will take single items, groups or entire estates with a simple consignment policy with no buy-in fees, no photography fees, no insurance fees - no fees unless your item or items sell.

Eddie and his staff at Eddie's Auction are ready and available to help you and answer your questions about the auction process, individual lots in our upcoming auction, or any of your collecting interests. We are always happy to add your name to our mailing list. Please contact us anytime.
Live & Upcoming Auction
1 Auction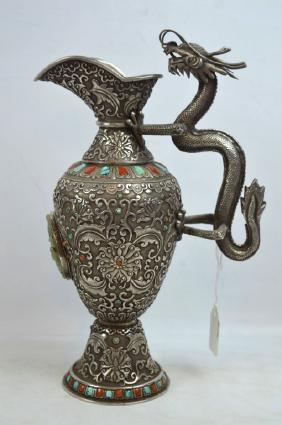 Past Auctions